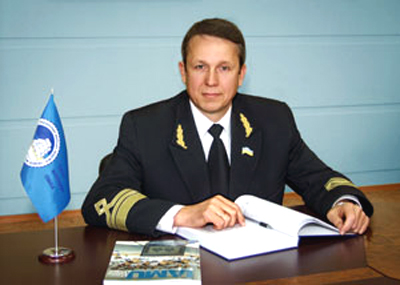 Dear staff and cadets!
On behalf of the rector staff of the Academy, I would like to congratulate you, with all my heart, with New Year 2014 and Merry Christmas.
The year, which is coming to an end, has been difficult in terms of economic prosperity. But we have managed to cope successfully with the main tasks of personnel training. The Academy has made a lot of efforts in order to increase the further number of places for practical training on board foreign companies with prospects of future employment and for facilities development.
The Academy in cooperation with the Exhibition Center "Odessa House" successfully held the First International Forum on Seafarers' Education, Training and Crewing" including not only the conference, but the exhibition at the Sea Port of Odessa Commercial Sea Port.
The Forum has been highly appraised by the international maritime community and it will become an annual event for the Academy and our city at the request of the conference participants.
For the time being, the conference programme of the second forum which is to be held on April 23-24, 2014. Mr. Koji Sekimizu, Secretary General of International Maritime Organization (IMO) will be the key-speaker at the Forum.
Year of 2014 is anniversary for the Academy. The Decree of the State Defense Committee was signed 70 years ago, far back in the past of 1944, on March 5. Maritime higher education system in the Soviet Union and our educational institution were created on the basis of the Order of the People's Commissar of the Marine Fleet on July 5.
Therefore, all the events to be carried out by the Academy in 2014 we will dedicate to this glorious anniversary.
I wish you all and your family well being, stability and success in all your future endeavors.
Let 2014 bring you good and love!
M. V. Miyusov, Rector of Odessa National Maritime Academy